"
When I stand before God at the end of my life, I would hope that I would not have a single bit of talent left, and could say, 'I used everything you gave me.'"
erma bombeck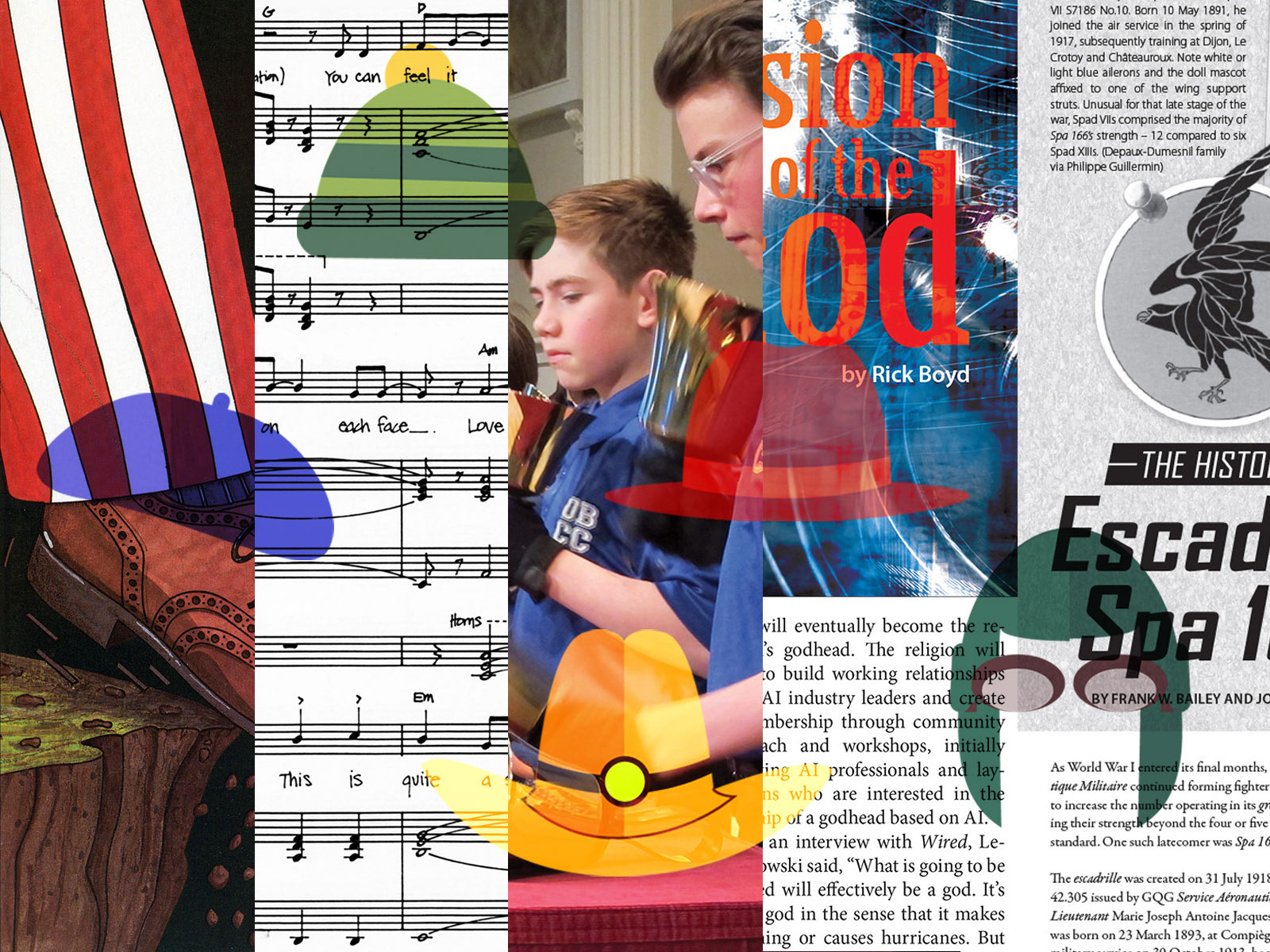 Although the majority of my work involves graphic design …
[logos / branding / signage / brochures / ads / posters / books / magazines / newspapers / web graphics]
… I've worn many hats over the years.
Besides drawing and painting for pleasure, I painted an eagle mural for Boyd Chevrolet in 1990 and have illustrated dozens of brochures, magazine articles and book covers. Here's an example:
Besides writing songs for enjoyment (two were recorded on albums), I've written several jingles. Here's an example:
Besides taking thousands of photographs during my travels, I've taken photos for brochures, magazines articles, advertisements and books. Here's an example:
Besides writing poems, plays, two self-published novels and a collection of short stories, I've written text for innumerable brochures, ads, fundraising campaigns, books and magazine articles. Here's an example:
Almost every book, magazine and brochure I've designed, I've functioned as a copy editor as well. Sometimes behind the scenes; often in an official capacity. Here's a recent example:
I wonder what hats I'll be wearing today.