"

You're never too old to take baby steps."
Capital steez
In March 2020, BMW unveiled a revamped logo, revealing — once again — it's taking baby steps, as demonstrated by the graphic below. This is a good strategy for a 100+ year-old logo that is as recognizable as Apple's and Nike's.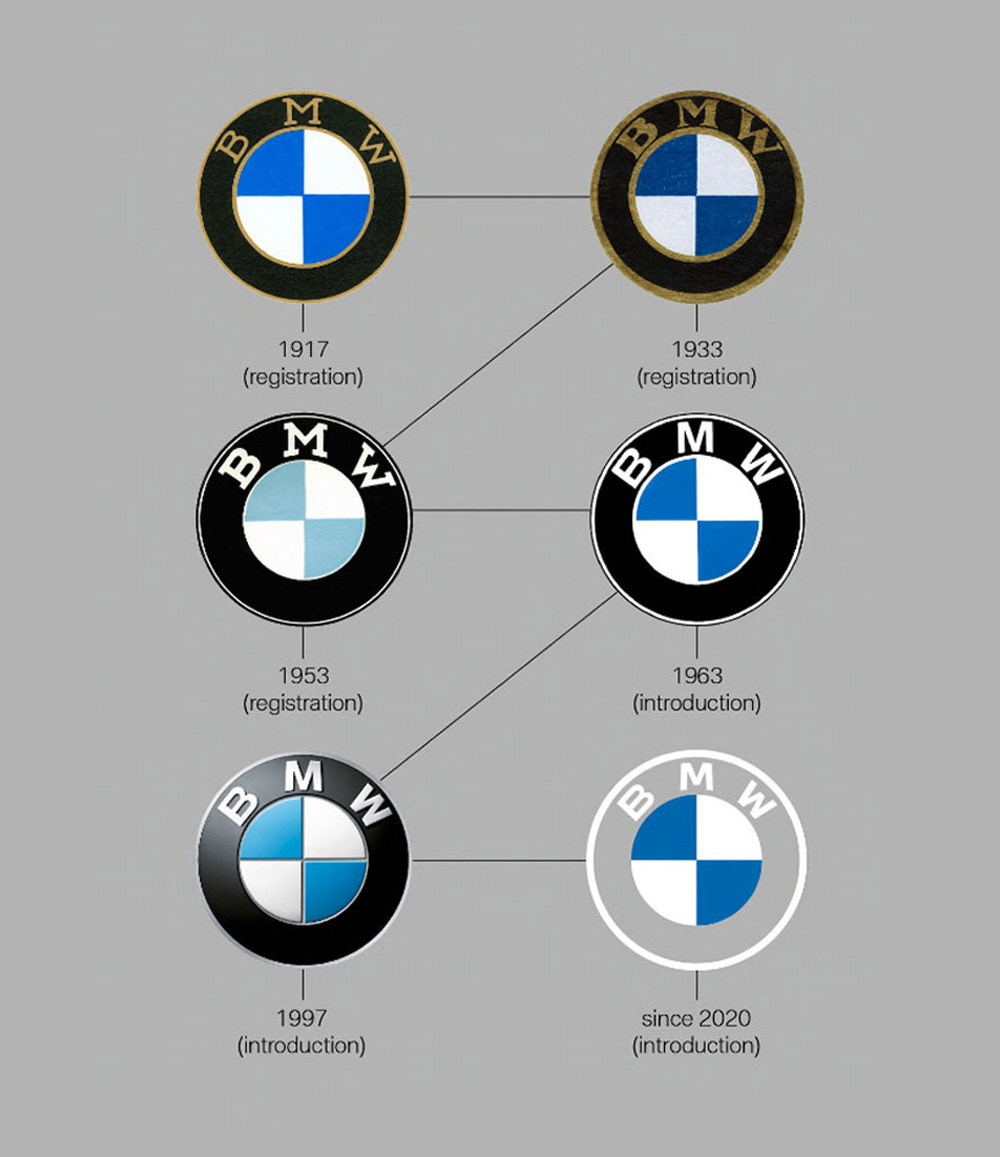 BMW explains the previous logo's black ring was replaced with a transparent one to "radiate more openness and clarity." They claim the new transparent, two-dimensional version has more "graphic flexibility" than the previous logo, which is important when considering "touch points in communication" both "online and offline." The new logo also functions well in 3D applications as demonstrated in its use on the prototype car pictured above.
A
new typeface, called BMW Type Next, was created (compare the 2020 and 1997 logos) which is asserted to be "open, edgy and recognizes what we stand for," as opposed to the previous, more "traditional" font.
And while BMW has long enjoyed the position of being a status car, it is now seeking new audiences, with new perceptions of what a car should be. The classic BMW customer is a well-educated "business athlete" who is able to tout his "status" in society with the car. BMW's hope is that the new logo and corresponding branding will attract a "new generation" of BMW customers that is much more "diverse." This would include "female customers, younger customers, not the archetype business customers."
All or some of the above objectives may or may not come to pass. One thing is certain. Once you get past all the
obligatory
branding hyperbole, it's always best to stay with the tried and true. And to take baby steps when giving a landmark logo a fresh look.